Custom Sized Wood Picture Frame Assembly Instructions
Step 1. Assembling the Frame.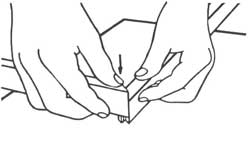 If your wood frame is assembled, line up each of the four corners without wedge pieces to the corresponding corners with the plastic wedge pieces. Apply a small amount of glue to each mitered corner and then slide them together.
Step 2. Install the Plexi, Mattes, Art, and Backing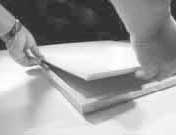 Lay frame face down and place the plexi, matting, your artwork, and then the backing into the frame.
***The plexi has a white or blue masking on both sides that makes it look like cardboard. Peel this off before using. ***
Step 3. Installing the Mounting Brackets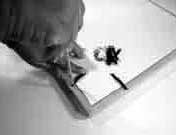 Screw the metal mounting brackets directly into the backside of the frame and then swivel the end without the screw hole over the backing to hold it into the frame.
Step 4. Add the wire and hang on the wall.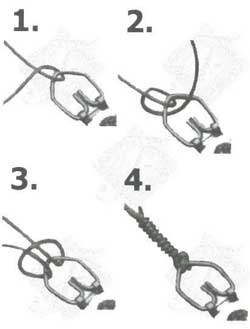 Attach wire hangers on each side of the frame 1/4 of the total height down from the top. Loop wire (not included) as Illustrated to the left on the first hanger, and then repeat for the second hanger. Your frame is now ready for hanging.